What is fastener testing?
The fastener testing process assesses the mechanical strength and stiffness of an individual fastener product which is then consistently repeated for the entire sample size. The results then form the basis on which the manufacturer (the organization that places the fastener on the UK market under its own branding) can declare their performance of the product.
What types of fasteners does Warringtonfire test?
Warringtonfire's UKAS accredited timber testing services laboratory in High Wycombe provides a full range of testing for structural timber dowel-type fasteners that fall within the scope of BS EN 14592. Dowel type fasteners form a particular group of timber fixings comprising nails, screws, staples, dowels and bolts with nuts. There is a wide range of dowel type fastener profiles, sizes and finishes to choose from, particularly for nails and screws, and many of them are intended for structural use.
Fasteners and connectors for structural timber are steel fixings used to create joints between timber components or to attach other materials to timber. Fixings that transfer structural loads within structures are safety critical, so their performance has to be consistent and predictable for the whole of their service life. The performance of construction fixings that are used for non-structural applications, such as installing insulation, is less safety critical but they should still be of an appropriate quality.
What does fastener testing involve?
The fasteners testing process follows the guidance set out in BS EN 14592. Sample sizes, and the product ranges and sizes, to be tested are pre-determined with the manufacturer before testing is carried out.
In brief, the testing can consist of:
Geometry - measurements of several dimensions of the fastener

Mechanical strength and stiffness:

yield moment

withdrawal

head pull-through

tensile capacity

torsional strength

torsional resistance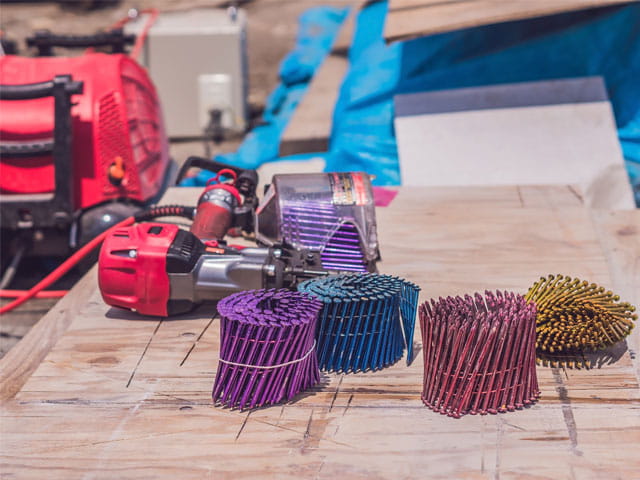 UKCA marking for fastener products
The overriding responsibility for the manufacturer is to UKCA mark their fasteners, if they are to be placed on the UK market. Fastener testing is the main activity manufacturers have to commission in order to UKCA mark their fasteners to BS EN 14592. It is useful both to users and regulators of the product.
Manufacturers have a responsibility to openly declare the performance of their fastener product so that it can be specified by structural engineers and designers with confidence. This Declaration of Performance should contain the information required by the UK Construction Products Regulation and the Designated Standard (BS EN 14592).
Warringtonfire Testing & Certification Limited has achieved Approved Laboratory status to BS EN 14592.