Remote Witness Testing for Product testing
Remote witnessing of product testing is the ability to watch your product undergo the full testing process, in real time, without having to be at the physical laboratory. Remote witnessing of product testing is achievable due to Warringtonfire's and Al-Futtaim Element's state of the art streaming technology, allowing you to witness your test anywhere in the world that has a Wi-Fi signal.
Partnering with Warringtonfire and Al-Futtaim Element for Remote Witness Testing
Remote witnessing your product testing, is a practical and cost-effective solution in today's complex world. By partnering with Warringtonfire and Al-Futtaim Element you can monitor your test in real time from the convenience of your own home or office. Remote Witness Testing from Warringtonfire and Al-Futtaim Element uses industry-standard technologies to enable real-time, virtual access, to our complete range of product testing services from anywhere in the world.
Saving you time and costs
Even in the best of times travelling to a site to witness a test is not always practical or cost-effective. At Warringtonfire and Al-Futtaim Element you can witness remotely the preparation and installation of your sample once it arrives at our laboratory, reducing the need for you and your team to travel, saving you time and money and allowing you to focus on more productive, value-creating activities for your business.
Not only will you be able to watch your test live, you will also be able to ask questions of the engineer undertaking your test in real time to help you understand how your product is performing.
For customers in the UK, we can also offer remote sampling of your product for certification purposes.
Our Services and Experience
Warringtonfire and Al-Futtaim Element have together been successfully delivering Remote Witness Testing Services since early 2016.
We, along with our parent company, Element, have carried out a large number of highly complex Remote Witnessing programs, for several major customers within the Aerospace and Defence, Connected Technologies, Energy, Fire and Building Products and furniture industries in the Middle East, USA, UK, and mainland Europe.
Our Remote Witness Testing Digital Platforms
We use a blend of market leading technology to deliver Remote Witness Testing. These include:
Microsoft Windows 7 compatible PC - Minimum
Multiple Web Browsers - Microsoft Edge, Google Chrome and Internet Explorer
Microsoft Teams and Skype for Business
IT Infrastructure – Secure Ethernet and/or high-speed internet connection
If multiple processes or tests need to be filmed at a location, then smart glasses, mobile/cellular phones, tablets, image-stabilized cameras, articulated camera mount or tripods together with suitable light sources, may also be used to deliver the service.
To contact us about this service please click here to email us.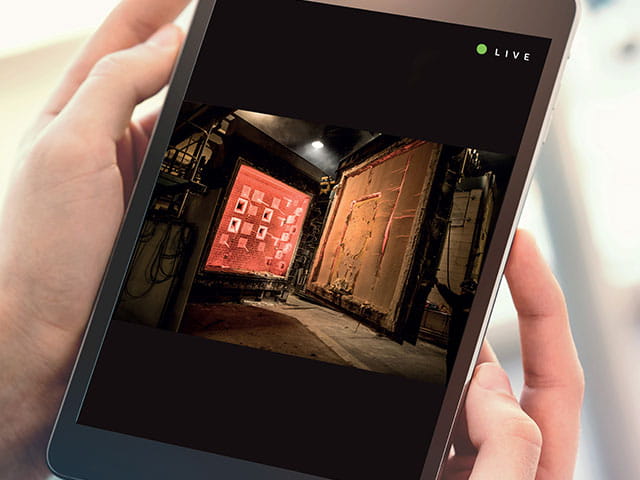 Applications of Remote Witness of Product Testing
Remote Witnessing can be performed on any product test conducted within Warringtonfire and Al-Futtaim Element's laboratories. It can be used to witness:
Testing equipment setup (subject to test type)
&nbsp
Sample installation (subject to test type)
&nbsp
Final pre-test sample inspection
&nbsp
The live test
&nbsp
Actual test data in real-time
&nbsp
Live reviews with our Engaged Experts