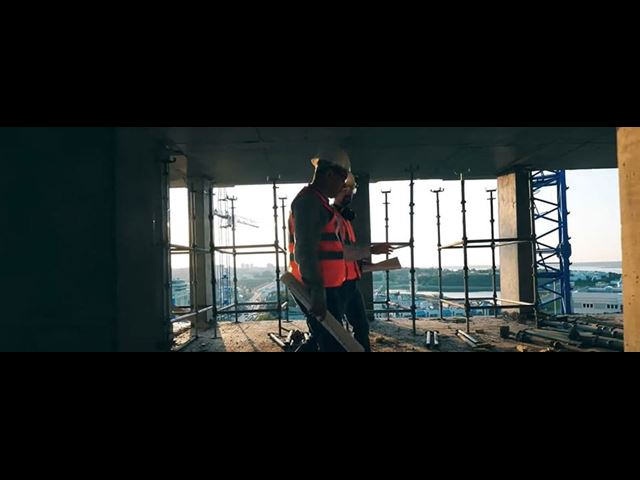 Why Warringtonfire for your Acoustic Testing?
Warringtonfire's UKAS-accredited state-of-the-art acoustic testing laboratories specialise in laboratory-based acoustic testing. Our High Wycombe laboratory specialises in doors and windows; plus with the High Wycombe 'one site one solution testing process', you can also easily add smoke leakage and fire testing as a package with your acoustic test if required. Call Warringtonfire today on 01494 840 767.
Excellent facilities, including:
Top of the range, high specification sound level meter
Omni-directional speaker
3m x 3m smoke leakage testing rig.
What Product Tests and Standards are available through Warringtonfire?
We are able to test the following products seeking to demonstrate sound insulation performance up to 58dB (Rw) or 73dB (Rw)
Doorsets (timber, composite, steel, aluminium and PVCu)
Windows (timber, composite, steel, aluminium and PVCu)
Glazing systems
Penetration and linear joint seals
Door and window seals
Single and twin leaf partition systems
Residential Park Homes
We can test these in accordance to:
BS EN ISO 10140 series (which has replaced the BS EN ISO 140 series of standards)
BS EN ISO 717-1 Acoustics - Rating of sound insulation in buildings & of building elements
BS 8233 (8.4.2.2) & BS 3632 & to BS EN ISO 10140-2 for Residential Park Homes
BS EN 1793-2:2018 Road traffic noise reducing devices - for determining the acoustic performance and intrinsic characteristics of airborne sound insulation under diffuse sound field conditions.
Through our High Wycombe laboratory, we can also offer combined smoke leakage testing to the following standards:
BS EN 1634-3 – Smoke Control Tests for doorsets and shutter assemblies, openable windows and elements of building hardware
BS EN 12101-1 Annex C – Permeability of materials to smoke
BS 8524-1 Annex F – Active Fire barrier assemblies – calculations of ambient temperature smoke leakage.
Benefits of Laboratory Based Acoustic Testing
The advantage of laboratory-based testing for acoustic products is an expertly controlled environment in which to replicate and assess how a product will perform under different conditions. The purpose-built laboratory has been carefully calculated to remove any background noise that could affect your results.
Building regulations and product certification schemes across the world are increasingly incorporating acoustic rating of products, as noise pollution rises and associated complaints rise. Laboratory-base acoustic testing will help you keep up to date with global compliance and stay ahead of your competition.
What to expect from laboratory-based acoustic testing
During laboratory-based acoustic testing, measurements are taken using pink noise (a controlled sound similar to white noise).
Your product is installed into a wall, separating the source and receiving rooms. The test sound is generated in the source room, on one side of the sample, and then the leakage of sound is measured by highly calibrated microphones in the receiving room to produce the acoustic rating.
Testing will be conducted to demonstrate sound insulation performance to specific acoustic testing standards, which vary according to whether you require the British, European, American or International standards.