The project
Warringtonfire were engaged by Timberlink Australia to undertake a test and assessment program for their new range of Cross Laminated Timber (CLT) and Glue Laminated Timber (GLT) systems, branded NeXTimber. The overall aim of the project was to meet the evidence of suitability requirements of the National Construction Code (NCC) for fire resistance.
The challenge
Due to the size of the project, together with many variations within their mass timber system offerings, the overall objectives had to be looked at closely. Minimum testing requirements were established to provide the necessary information to evaluate the expected fire resistance performance and facilitate the subsequent assessments.
Our solution
We applied our three stage approach to the project:
An initial technical review was conducted by a senior fire assessment engineer from our Technical Assessments team, to determine the scope of the project, confirm objectives, and identify the optimal testing plan.
Fire testing was conducted at our NATA accredited laboratory in Melbourne, Australia in accordance with relevant sections of AS 1530.4. Testing included three loadbearing CLT wall tests and three loadbearing CLT floor tests. The test package further included one loadbearing glulam beam together with several unloaded glulam beams and columns.
Our Technical Assessment team is currently engaged to deliver fire assessment reports in accordance with AS 1530.4:2014 which will demonstrate the fire resistance performance of CLT and glulam systems. The assessments would provide span tables for CLT floors and axial capacity tables for CLT walls for various loading conditions. As for the glulam beams and columns, the assessment report will provide charring rates of these systems, which could be subsequently used by structural engineers to design the glulam beams and columns to meet the requirements of NCC.
The results of this successful program are expected to be published by Timberlink in late 2022.
For more information about our fire testing and technical assessment services, contact info.fire.melbourne@warringtonfire.com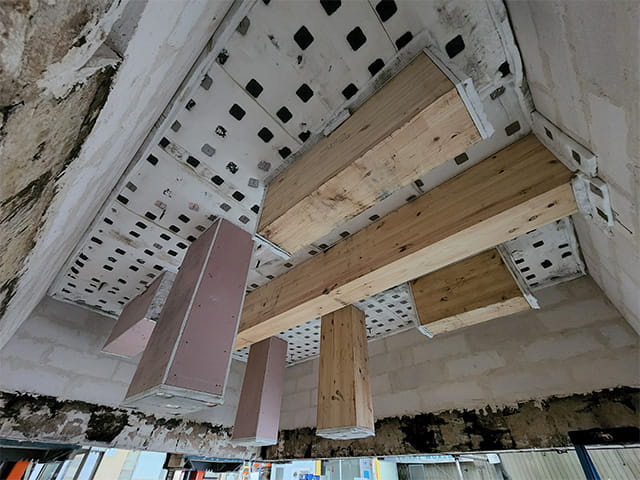 Timberlink  Test Specimen
Beam and column specimens prepared for testing in accordance with AS 1530.4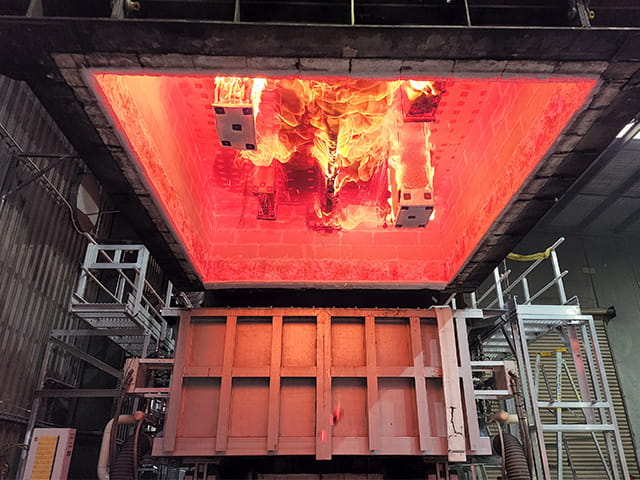 Timberlink Test Specimen
Test specimens being removed from the furnace