Fire safety during construction is of the utmost importance. Construction fires can be devastating, putting workers lives at risk. They can also be financially overwhelming. Warringtonfire Australia have extensive experience with the fire safety issues that can arise during construction and can recommend the most cost-effective solutions.
Why is fire safety so important during construction?
During the construction phase, the site is a workplace for many people and - unlike the completed building - the final fire safety systems will not be in place. This danger applies to all construction projects, big or small, so fire safety needs to be managed at the earliest stages of design. Whilst relevant to all construction sites, this is particularly important for sites where high-risk activities are combined with conditions that can lead to the easy spread of flames. Examples of these include high rise buildings and sites that are partially occupied - either due to phased occupation or extensions and renovations of existing sites.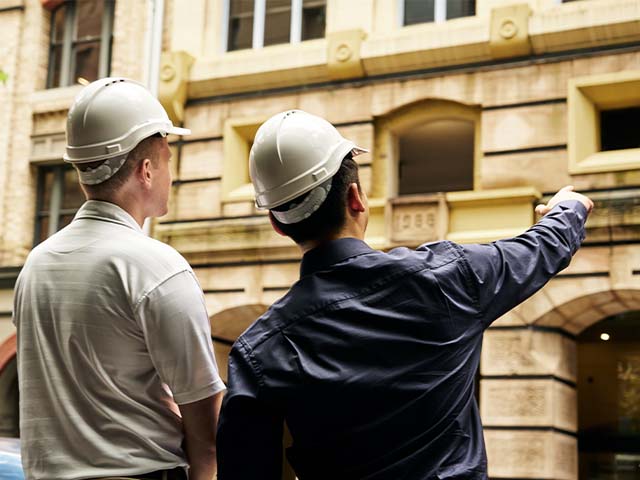 The Construction (Design and Management) Regulations 2015
This focuses on fire safety issues that would either have an effect on:
The tenants / occupants of the site.

The construction works.

Those immediately neighbouring the construction site.
What does fire safety for construction projects involve?
Fire safety in construction includes:
Applying the principles of fire safety design early to avoid expensive action after completion.

Completing a fire safety risk assessment.

Developing phasing strategies for buildings.

Considering effects on existing premises where building work may temporarily affect fire safety provisions.

Regularly reviewing the fire safety during construction.
How can Warringtonfire Australia help?
During the construction phase, Warringtonfire can work with you to identify the fire safety risks that could occur onsite and identify possible solutions to mitigate those risks. This work would be based around 'fire safety risk assessments' and 'best practices' outlined by the relevant statutory requirements - primarily the Construction (Health, Safety and Welfare) Regulations and guidance provided in your organization's HSE documents. Our team of fire safety engineers can ensure that your project is as protected as it can be.